NANNING, 25 October. Pakistan is receiving a shipment of help totaling RMB 300,000. The goods are being shipped and would arrive at the Karachi Port by sea as of last Friday.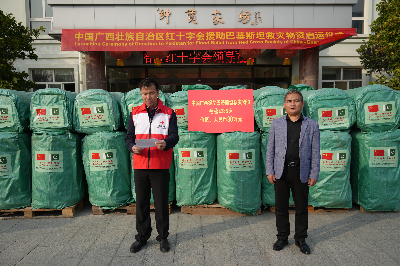 4,286 blankets made up the donations from the Red Cross Society of China's Guangxi Branch, which would be given out to flood victims in Pakistan.
On this date, a launching ceremony was organized.
Wang Lei, executive vice chairman of the Guangxi branch of the Red Cross Society of China, sent his heartfelt condolences to the victims of the natural tragedy in Pakistan. He hoped that the supplies given by the Guangxi citizens could aid them in overcoming the challenges. He also wished the flood-affected areas a quick recovery.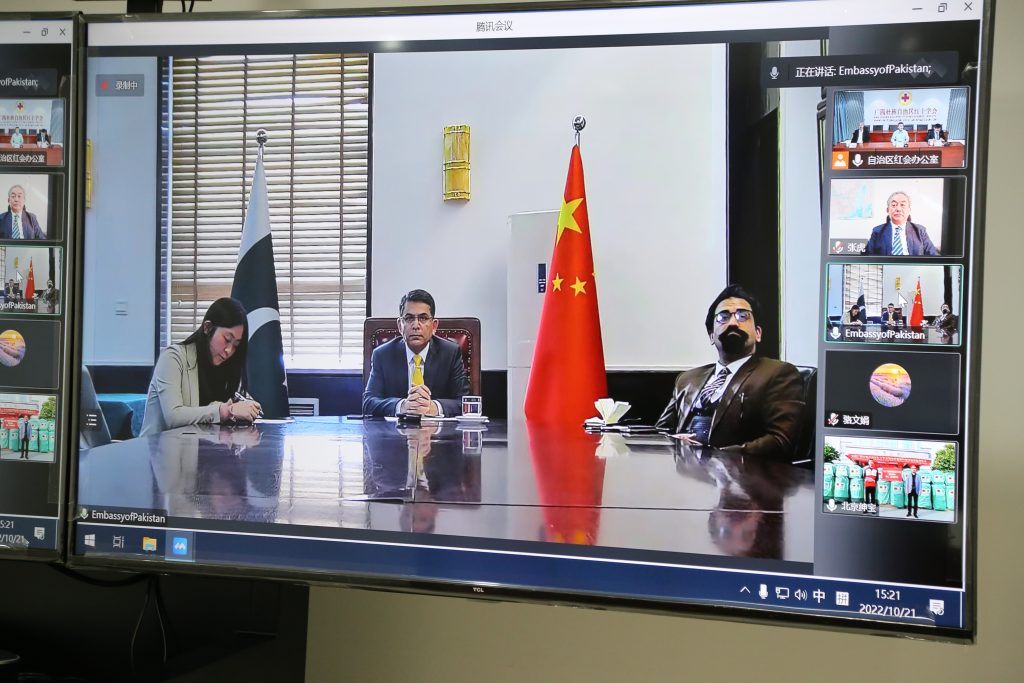 Online attendees included Ahmed Farooq, the deputy chief of the Pakistani embassy in China, who thanked the people of Guangxi for hosting the ceremony.
We have discovered that the Pakistani National Disaster Management Authority would receive the supplies.