Beijing, Nov. 2—During Prime Minister Shehbaz Sharif's official visit to China, the top Chinese businesses expressed a strong desire to participate in Pakistan's infrastructure projects, including water and solar energy.
According to the PM Office on Wednesday, the government's extensive solar power project, which aims to produce 10,000 megawatts of electricity, has received an invitation from the prime minister to Chinese business leaders.
Additionally, he promoted Chinese investment in Pakistan's renewable energy sources, such as wind power projects.
Shehbaz Sharif stressed the need for the infrastructure of the Gwadar International Airport to be finished as soon as possible, and the Chinese corporations promised to do so by the start of 2023.
In a meeting with Chinese businesspeople and investors, the prime minister said that since coming to office in April, the government had handled a number of issues involving them and had paid them the outstanding dues of Rs 160 billion. "They received a payment of Rs 50 billion yesterday," he continued.
According to him, the State Bank of Pakistan established a revolving fund with a seed investment of Rs. 50 billion at the direction of Finance Minister Ishaq Dar.
He regretted the challenges Chinese businesses had to deal with in the past regarding the payment of imported coal.
He promised to handle land acquisition concerns for the Diamer Bhasha Dam and other roadblocks to the Mohmand Dam's completion as a matter of priority.
Shehbaz Sharif promised to provide perfect security to Chinese workers in Pakistan and stated that all staff assigned to the China Pakistan Economic Corridor (CPEC) project and other cooperative projects will receive the same protection.
He sent his condolences to the families of the Chinese men and women who died in Pakistan while working.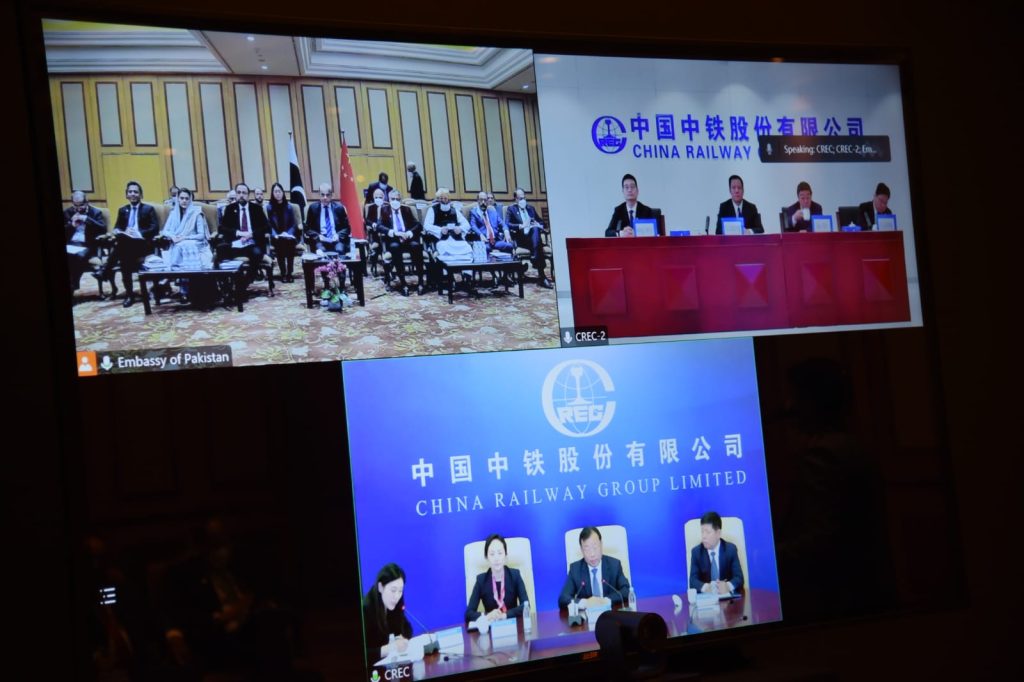 The prime minister said that the federal government and the Sindh government were prepared to work together with Chinese enterprises to overcome the water deficit in Pakistan's major city of Karachi.
The prime minister expressed optimism that Pakistan and China's robust economic and investment ties will further solidify their bilateral ties.
He expressed gratitude to the Chinese businesses for showing great interest in Pakistan's economic initiatives, notably the Main Line-1 rail line and the Gwadar port.
He also expressed his thanks for China's kind assistance provided after Pakistan experienced severe flash floods.