On October 27, 2022, the "2022 Training Course on Broadcasting Program Production and Transmission Technology for Developing Countries", sponsored by the Ministry of Commerce of the People's Republic of China and organized by the National Radio and Television Administration, will be completed.
This 21-day training course was attended by nearly 100 media elites from 13 developing countries, including Pakistan, Nepal, Egypt, Tanzania, and other countries.
This training course has arranged many courses in today's advanced broadcasting technology, in addition, many courses in traditional Chinese culture have also been arranged. On October 27, Ms. Wang Yumei, a Chinese purple clay artist, gave a lecture on "Purple Clay Art", introducing in detail the characteristics and evolution history of Chinese purple clay culture with a history of hundreds of years.
In the lecture, teacher Wang Yumei introduced the production process of purple clay and demonstrated various exquisite purple clay ware types.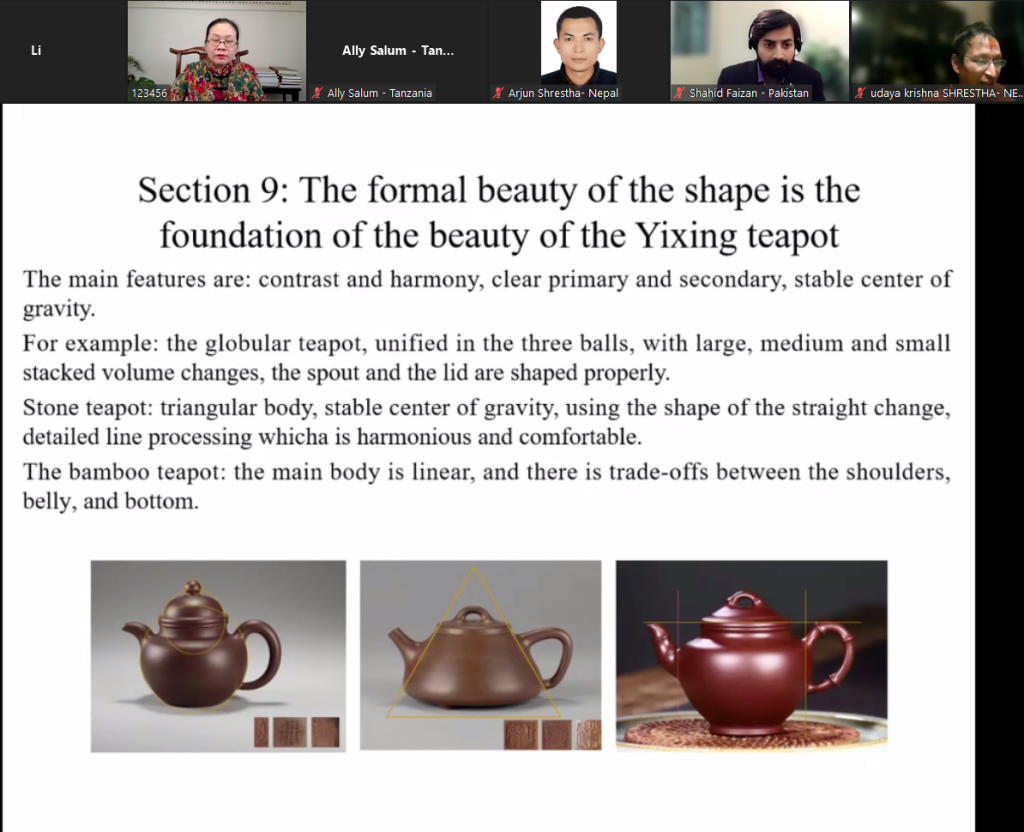 Teacher Wang Yumei's lecture was widely recognized by students from all over the world, and everyone had a new understanding of the beauty of purple sand culture in Chinese traditional culture, which also resonated with the beauty of their own traditional culture in various developing countries!