ISLAMABAD, Oct. 3 – Pakistani Prime Minister Shehbaz Sharif said on Sunday afternoon that Pakistan was "deeply obliged" to the Chinese government, the Communist Party of China (CPC), Red Cross Society of China, sister provinces and the People's Liberation Army (PLA) for the continuous assistance during the floods that have inflicted huge losses of life and property.
"Our Chinese allies continue to assist Pakistan's flood victims. From 400 million RMB to 644 million RMB, total aid has grown. We truly appreciate the help from the Chinese government, the CPC, the Red Cross Society of China, sister provinces, and the People's Liberation Army," he tweeted.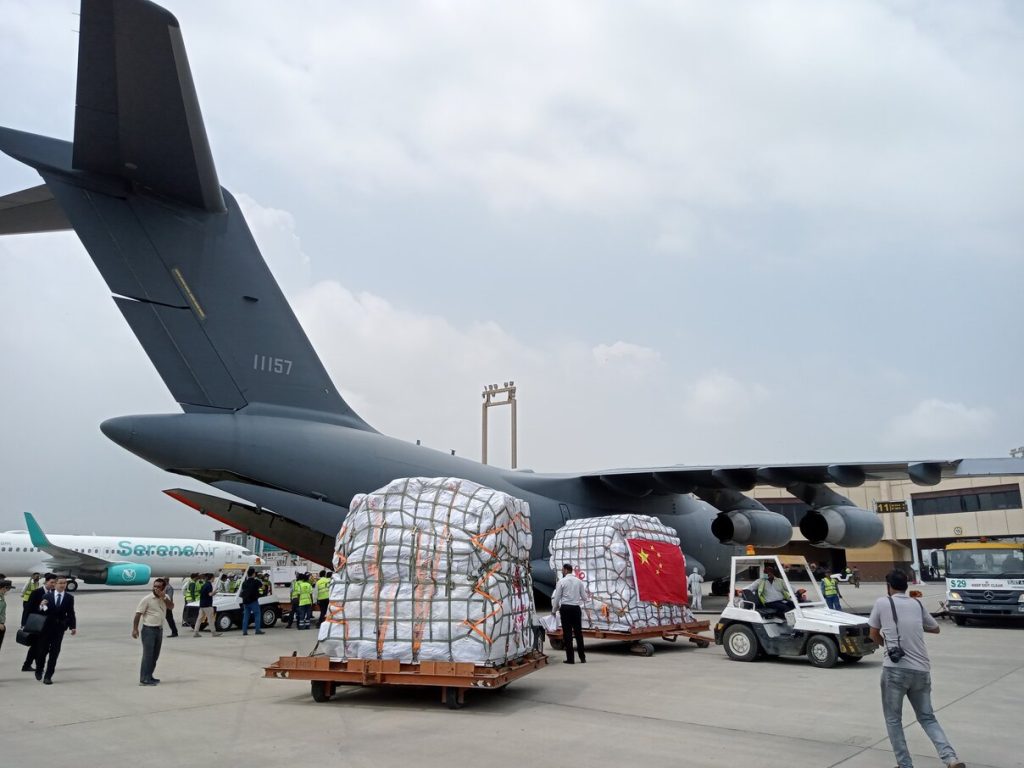 Chinese Ambassador Nong Rong stated over the weekend that China has already provided Pakistan with relief of over US $ 90 million in response to the terrible floods brought on by the monsoon rains.
The Chinese ambassador reiterated his government's sustained assistance to Islamabad in a video message posted on Twitter.
Without mentioning any nation, Ambassador Nong Rong remarked, "Some countries should provide actual and useful things for the people of Pakistan instead of finger-pointing against China-Pakistan cooperation."
The economy of Pakistan is experiencing a balance of payments crisis, a growing current account deficit, a decline in the value of its currency to historic lows, and inflation that has reached 27%.
Meanwhile, devastating floods overtook huge portions of the nation in late August, killing more than 1,500 people and generating an estimated $30 billion in damage, fueling worries that Pakistan would not be able to pay its debts.
Prior to this, Finance Minister Ishaq Dar expressed his gratitude to the Chinese leadership for its assistance in refinancing Pakistan's syndicate facility for RMB 15 billion ($2.24 billion).
The finance minister emphasized the long-standing friendliness and fraternal ties between Pakistan and China during a meeting with Nong Rong, China's ambassador to Pakistan. He also expressed his thanks to the Chinese government for providing the government and people of Pakistan with unwavering support during this difficult time.