Ministry of Commerce of the people's Republic of China, China Radio and TV CORP conducted a "Seminar on Young Media Professionals for Pakistan" on 7th September 2022. The International Techno-Economic Cooperation (CRTV) was successfully conducted.
 MR. He Dongo, deputy manager of CRTV took part in the closing ceremony as he addressed the respectable audience at the end of the event. On the same occasion, an exclusive member of Pakistan media COO of DiploMag- Ms. Sadia Khan, chief reporter Mr. Hussain Zawar and Mr. Jawad Ahmed of INP Wealthpk played their part while addressing the seminar at the end. Everyone showed great interest in the IT industry and the great Chinese traditional culture which was shared in the seminar. At the very moment, both China and Pakistan describe the comradeship among them as they will further intensify this bond in the future. As it holds more value than gold.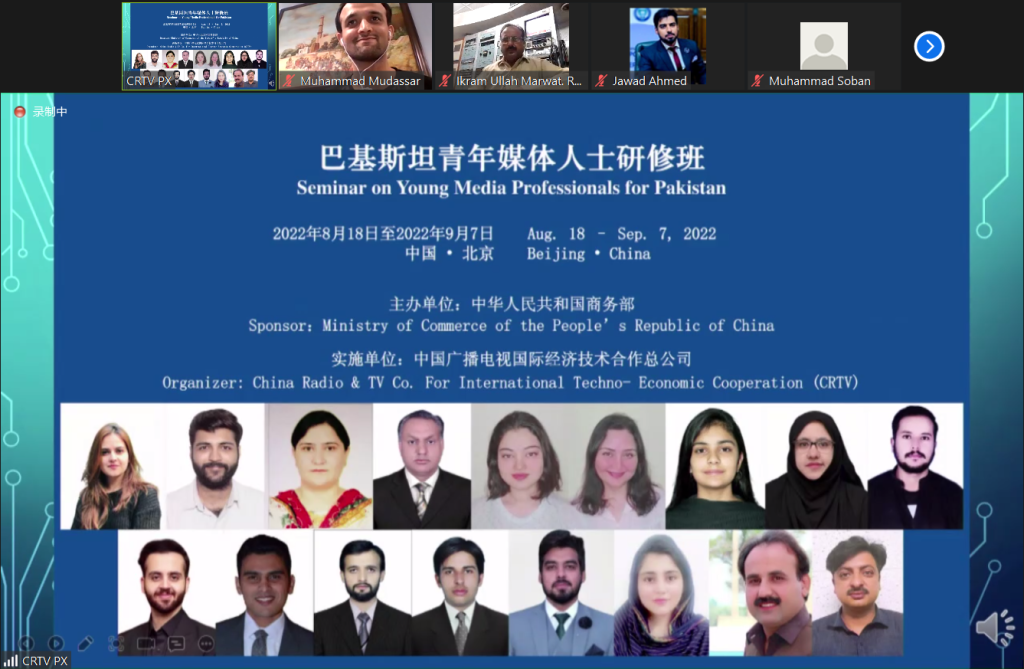 The opening ceremony was held on the 18th of August, as the top 20 members of different media industries of Pakistan took part in the seminar, which lasted for 21 days, the seminar productively assisted the industrial trade in new media technologies and media development directions between China and Pakistan. In the same period, Pakistan faced one of its worst floods in recent history. Mr. He Dongo, deputy general manager of CRTV, showed great concern regarding this calamity and hoped that the nation can soon be healed from this disaster. Currently, the People's Republic of China is providing aid materials to Pakistan.
The coaching session offered lectures about "the construction of emergency broadcasting systems" and "how to improve the coverage rate of radio and television signals in remote mountain areas," which will focus on how to manage urgent communication in unexpected catastrophes. The media of Pakistan and educationalists have directed comprehensive communication on this program.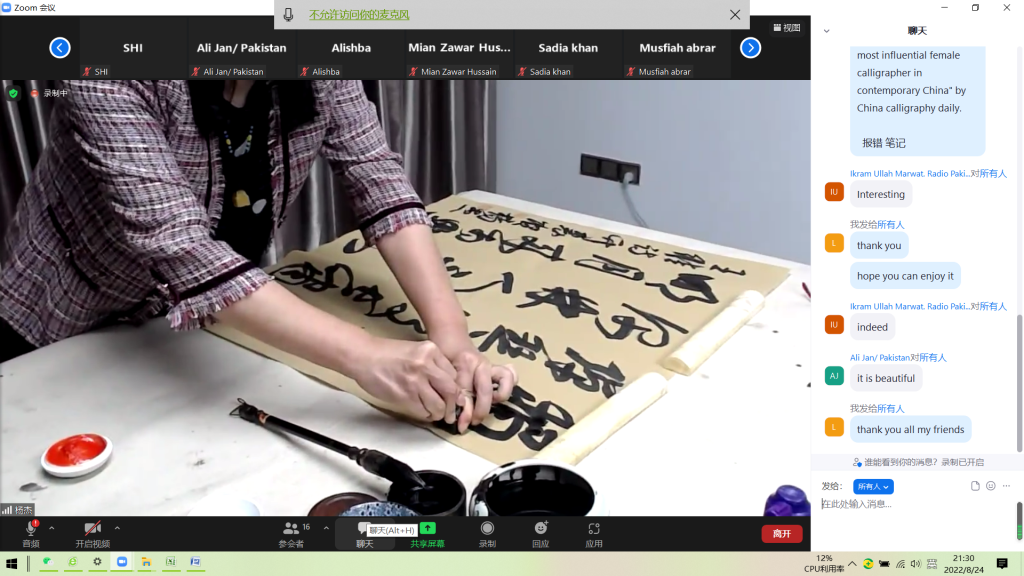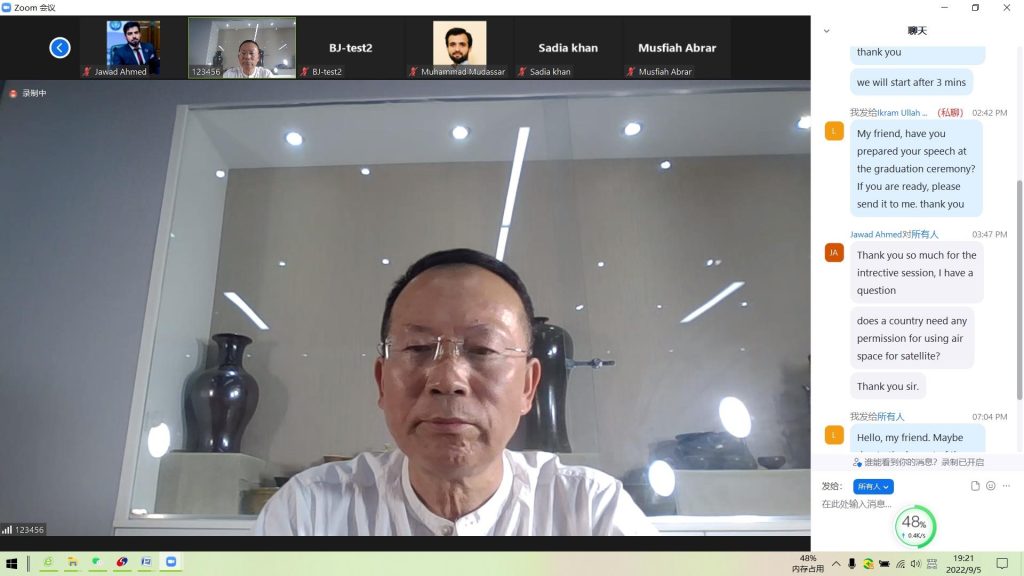 Ms. Qian Xiangfen, master of Chinese Purple clay culture and arts, presented us with "the charm of purple clay culture and art" as she exhibited her prominent works of Ms. Qian Xiangfen. Professor Gan Qingqiong, a renowned painter from the Academy of fine arts of Tsinghua university was asked to deliver a lecture on " ancient, broad, and profound Chinese paintings " which describe the concept of Chinese paintings from an enormous viewpoint and displayed her three valuable paintings to Pakistanis companions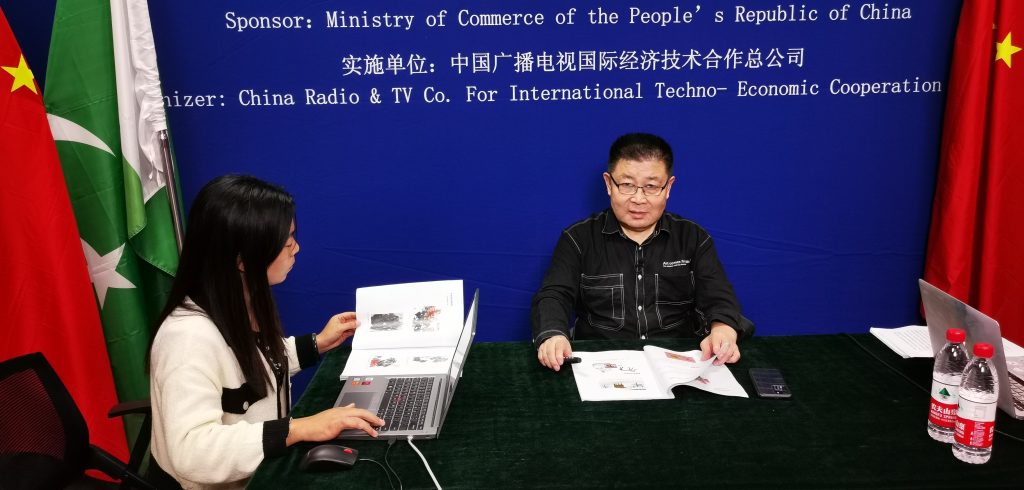 The lectures about Chinese traditional culture instructed by various educationalists have been truly admired by the audience, these lectures efficaciously aid the cultural exchanges between Pakistan and China and amplify the comradeship between the two countries.