ISLAMABAD: Speedaf Express, a prominent courier and logistics provider in China, has expressed a desire to increase operations and investments in Pakistan.
In this regard, Asim Ayub, Project Director of China- Pakistan Economic Corridor Industrial Cooperation Development Project (CPEC-ICDP), met with Zhong Weijun, General Manager of Speedaf Express in Pakistan, and Yang Guangming, Attaché Commercial Section, Chinese Embassy in Pakistan at the Board of Investment (BOI) in Islamabad.
According to a formal statement, "The group is prepared to extend its activities and investment in Pakistan, for which BOI has given the firm its full assistance."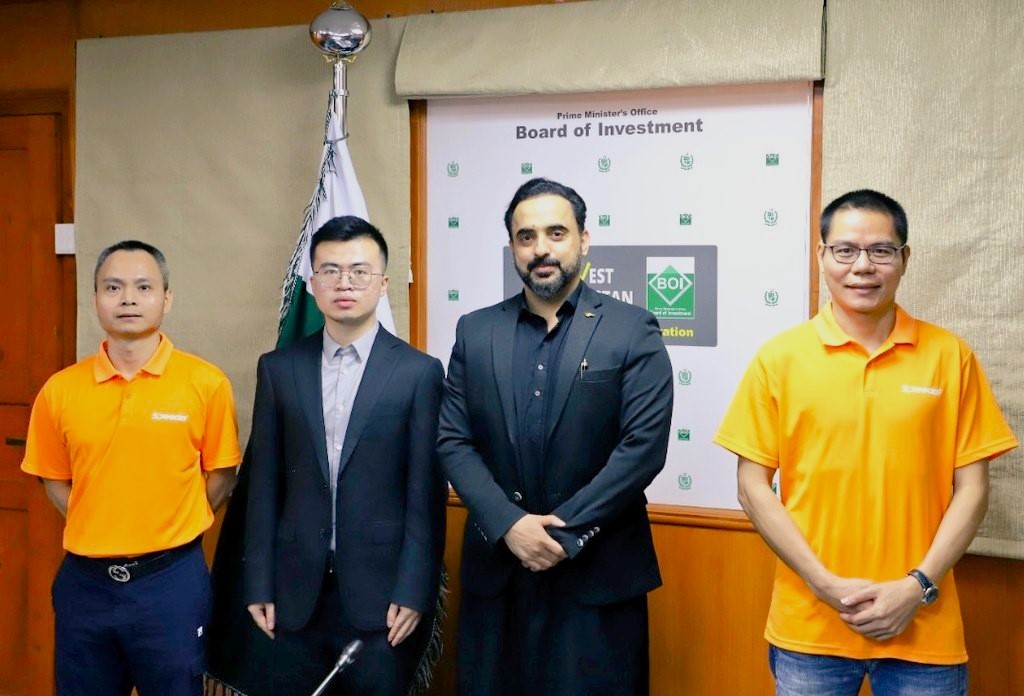 Since February 2022, Speedaf has been active in Pakistan's e-commerce and logistics industry. The business is quickly extending its services to other regions of the nation. The business is currently active in several Pakistani cities and towns.
Speedaf Express began operating cargo flights between Jinnah International Airport Karachi and Macau International Airport (MFM) in May 2022. (KHI). The primary purposes for which the charter flight is in operation are to deliver 3C electronic items, e-commerce commodities, and other time-sensitive goods.